Vanuatu Principal Development Project
professional mentor relationship between Victorian based principals and principals in Port Vila, Vanuatu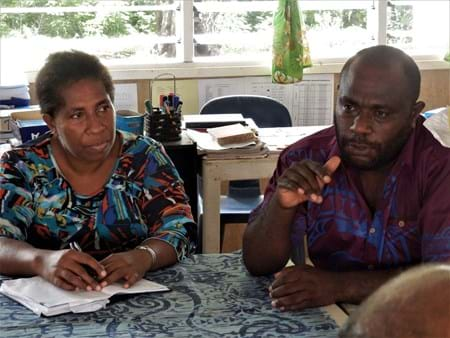 The Vanuatu (Port Vila) Principal Mentor and Development Project (VPDMP) pilot was an initiative of the Vanuatu Ministry of Education and Training (MOET), Latter-day Saint Charities, and Pacific Assist conducted between April 30 and October 17, 2018 by Huddle Learning Systems. Its objective was to build educational self-reliance by assisting principals' build their capacity to lead teaching and learning in their schools, and thus improve learning outcomes for students.
Phase two of the project is currently being developed. To date the following objectives have been identified:
Prepare principals to meet Diploma of School Leadership English prerequisites:

Language proficiency (English/French and Bislama)
English for academic purposes

Assist principals set and meet annual performance standards goals in line with the MOET professional standards for principals
Assist in the establishment of Certificate/Diploma of School Leadership to be delivered through the local Teachers College or by an outside provider
The project has previously received endorsement by the Vanuatu MOET Director of Education, Samuel Katipa, and the Director of the School management Unit, Marcel Yamsiu.
Also see our Latest News and Gallery pages.
Contribute to the Vanuatu Principal Mentor and Development Program - Make a Donation
Contributions assist to build principal's capacity to lead teaching and learning

---